Discussion Starter
•
#1
•
A. Item for sale/trade:
Garmin Virb XE Auto Racing Bundle (Action Camera), refer to detailed description below
B. Condition:
Used, good as new
C. Price/What you want to trade for:
400$cad + shipping
D. Location of item:
Mirabel, Québec, Canada
E. Picture of item for sale:
See below
I'm selling the equivalent to the Garmin Virb XE Auto Racing Bundle. The auto racing bundle itself was discontinued by Garmin, however it used an adapter which was most likely a rebranded OBDLinkMX. I pieced this kit myself to obtain the equivalent of the kit initially offered by Garmin. Therefore, this kit includes:
Garmin Virb XE camera;
OBDLinkMX adapter;
64Gb Samsung micro-SD card;
Garming suction cup mount;
12V cigarette plug charger;
USB charging bloc adapter;
Various self-adhesive mounts and accessories;
Rugged power cable with microphone input;
Cheap microphone (not shown in picture, never even tried it, if you want to run external mix for better sound capture);
Pelican case with foam insert for transport and protection.
Below are a few links to the Virb Xe and auto racing bundle descriptions, as well as to the additional cable I bought to power the camera while using a microphone.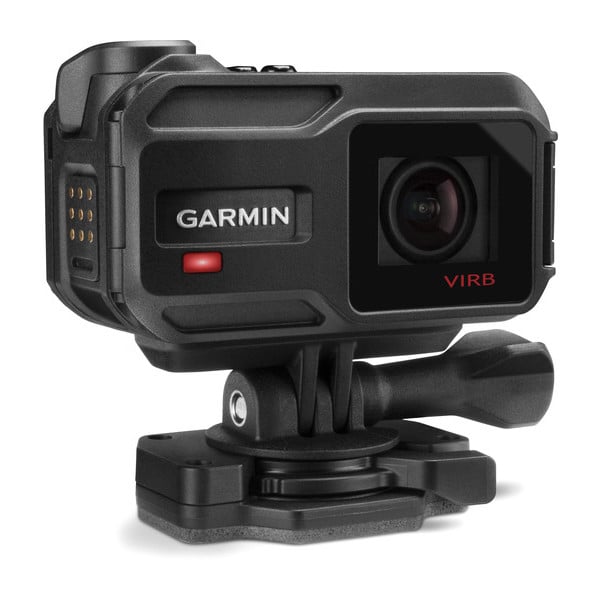 The VIRB XE action camera shoots rich, high-definition, wide-angle footage at 1080p60, 12 megapixel photos at up to 30 frames per second, and captures more of your action.

buy.garmin.com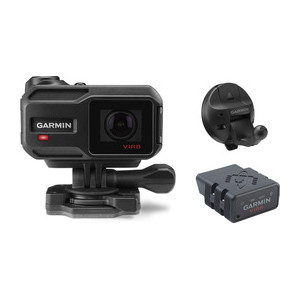 VIRB XE action camera bundle for auto racing lets you capture time at the track with with professional 1080p/60fps video, image stabilization and zoom levels.

buy.garmin.com
Buy Garmin marine cables/cords for marine GPS systems with multiple connectors, longer cords, flexible and strong designs.
This camera is great, it captures and records GPS data and car parametrics in a file that can be used to overlay data when creating your videos (you can create your own overlays or use predefined ones). Garmin includes a free software which is easy to use (Garmin Virb Edit if I remember correctly) for video editing.
I bought this kit when I started tracking my RS. I found I dont like filming my events so much and dont have the patience to edit the videos and also dont have much of an audience to show them to either (I dont post any of this stuff online). Camera is literally like new, been used a total of 3 times inside the car (made a headrest mount for it using a broom stick) so it's never been exposed to the elements and never been dropped.
Any questions just ask. Looking at 400$cad + shipping. I can work with you on shipping depending on where you live and the associated shipping cost. Note that I have near double that amount invested in the setup, so please if you make an offer be reasonable! It will be posted on local add sites if nobody is interested here in the next few weeks. Mountain bikers or any other sport amateur for which GPS data overlay might be of interest will also like this package and I could sell the OBDLink separate!