Discussion Starter
•
#1
•
The Essex-based tuner is 40 years old this year - and as ambitious as ever
By
Sam Sheehan
/ Friday, April 24, 2020
Like a lot of companies feeling the strain of a locked-down Britain, Mountune Performance is currently operating a skeleton crew. And yet, perhaps surprisingly, business remains strong, thanks to the ongoing demand for the firm's extensive range of products online. No-one could have seen Covid-19 coming, but director Alec Pell-Johnson is proud his company has diversified to the extent where it can ride out an unlikely storm - even if the spring sunshine has played a part in proceedings.
"It's quite handy, isn't it, that the sun's been out all lockdown because it seems that lots of people are working on their cars," Pell-Johnson, who has headed up Mountune's road car division since 2017, tells PH. "With the sunny weather, it's like we're all out on the driveway or in the garage doing work on our cars. Mountune customers are often happy to do the job themselves, so even without the workshop they're ordering parts in decent numbers. So much so that we're actually running low on some item stocks."
Mountune probably couldn't have timed the launch of its Volkswagen arm,
Mountune52
, much better, with opening late last year leaving just enough time for it to put out products before the shutdown. Of course, the firm remains best-known for its
Ford expertise
, but Volkswagen, Pell-Johnson reckons, will ensure continued growth long into the future thanks to the German car maker's ubiquitous use of a select few powertrains. The
new Golf GTI
in particular has filled him with optimism.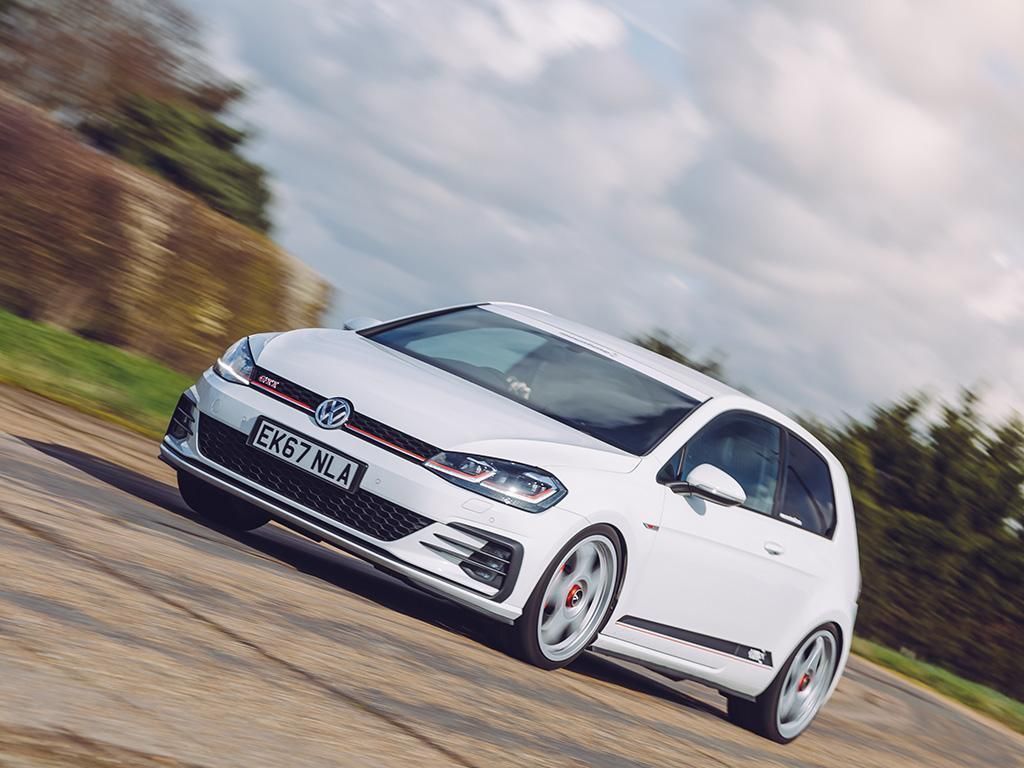 "We expected Volkswagen to go down the hybrid route with the GTI," says Pell-Johnson, when asked about electrification. "So to see them stick with the four-cylinder means a continuation of business for us; I expect us to be working with engines for many more years, but we are of course making sure we're ready to react to what comes next."
Mountune's director said that the road car division's 16 staffers are a tech savvy bunch, capable of working with the latest ECUs and forever familiarising themselves with new OEM technologies. But while hybrid and electric power might present opportunities for the future, Pell-Johnson reckons Mountune can stick to the stuff it's really good at for many more years yet, "producing an OEM plus offering, with more power and better overall performance, but also great reliability".
That's something that Mountune's relationship with Ford really emphasised. When the team extracted more power from the
Mk7 Fiesta ST
's 1.6-litre engine (it was tuned to a very healthy 215hp) it made a great product greater still - something PH knows first-hand - and with ease of access driven by the full Ford dealer network support, demand was sky high. Pell-Johnson admits to being "very proud" to see the little yellow Mountune badge on the boots of so many STs.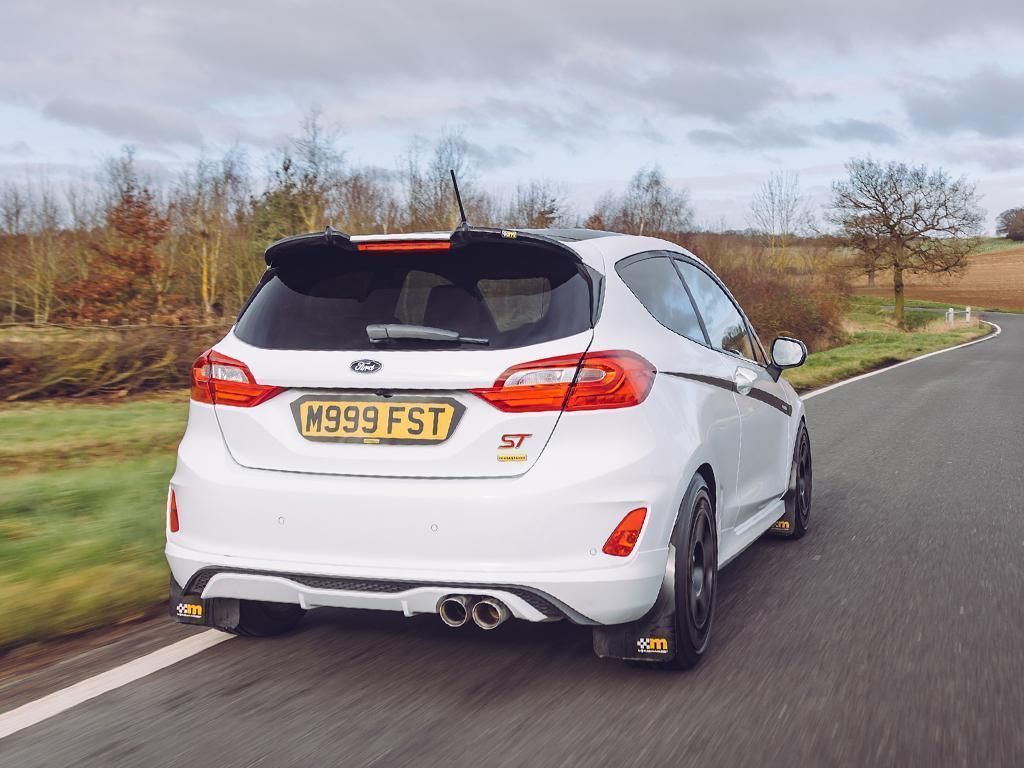 "Ford's chosen to not to support us so closely this time around, which is partly why we've expanded to Volkswagen," explains Pell-Johnson. "When it became clear they weren't making a new Focus RS [something Mountune suspected long before the
recent announcemen
t], we had to consider other options. Having the
Focus RS m520
halo has been really helpful to the line-up so it's a shame there won't be another one."
Don't expect Mountune to pursue headline-grabbing power outputs to fill the void with its VW Group products, however, as Pell-Johnson says the firm will continue to prioritise all-round usability and performance first. Using the "m235 Fiesta ST and m330 Focus ST" as evidence, he points out that most Mountune outputs are not ballistic. Engineers "don't want to push the engines beyond what's reliable, as owning a car with a load of dash lights on is definitely not fun," he says. The Focus RS 2.3-litre requires "a lot of work" to make it consistently produce that 500hp plus figure, where as Mountune's plug-and-play remaps need to reliably work within the standard engine and ECU parameters. They're so easy to use that owners can configure their cars via a phone app.
Emissions limits also determine what's possible with each application, with European regulators allowing for increasingly limited increases in tailpipe emissions. Pell-Johnson isn't bitter about this, however, as he feels Mountune has a duty to not "make cars that are dirty as it's not morally right". Plus, the team's familiar enough with how European regulators work, so much so that Mountune had been looking to grow its reach further into the continent. The UK's departure from the EU has somewhat scuppered those plans, as it potentially adds additional barriers to entry in a marketplace where "there are so many established brands out there to compete with". But Pell-Johnson is confident that Mountune52's quick-growing portfolio should help to lure in new business, adding that its "recently launched a Stage Two kit for the Golf GTI has gone down well".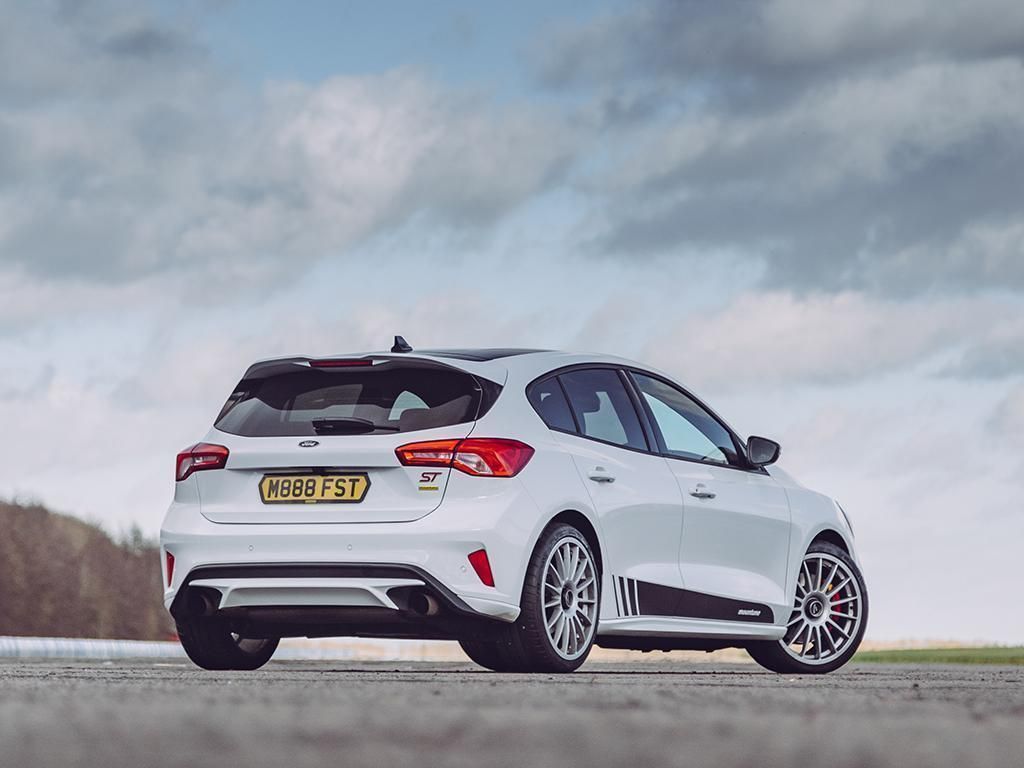 Lest we forget, Mountune Performance also has an LA-based, 12-strong team in the US, ensuring the local supply of sales and servicing across the Pond. And then there's Mountune Racing, the firm's motorsport arm, established as one of the most respected engine builders in the business. Pell-Johnson's particularly proud of their decade-long relationship with BTCC's Motorbase Performance, something he believes has directly aided the appeal of its road car products.
Then there are the non-engine related opportunities for expansion. The Mountune boss is keen to produce more aftermarket body parts, like carbon fibre front wings for the Focus RS. That way, Pell-Johnson reckons it can cater to cars the firm doesn't do mechanical work on. He says his firm might even consider "noise tuning on EVs as it doesn't all have to be about the power", and other features that customers might want "to make their car a little bit different" from the crowd. "Whether that's dropping their suspension, creating decals or retrimming interiors, we can do it," he says.
Plenty of simmering potential for a modestly sized company still housed in an industrial estate just off the M25. Its achievements so far have been impressive - volume manufacturers do not partner with just anyone - and few British tuners boast a thriving overseas operation, let alone one in the world's second largest car market. The addition of Volkswagen to Mountune's stable appears to have been a prudent step, as well. And let's face it, any firm which is doing moderately well in this environment, while not in the business of selling face masks or hand sanitiser, is clearly doing something right.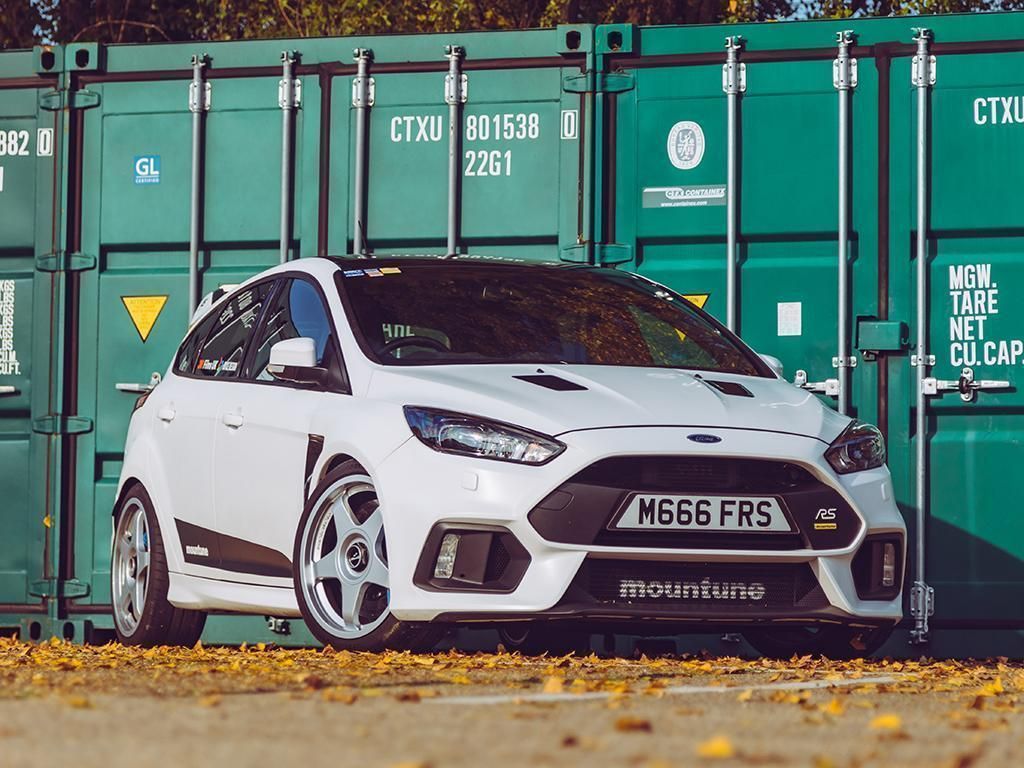 The Essex-based tuner is 40 years old this year - and as ambitious as ever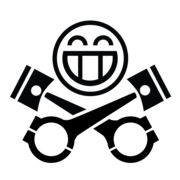 www.pistonheads.com