For members looking for a Group Buy for the CE28 Super Club Racer II Black Edition: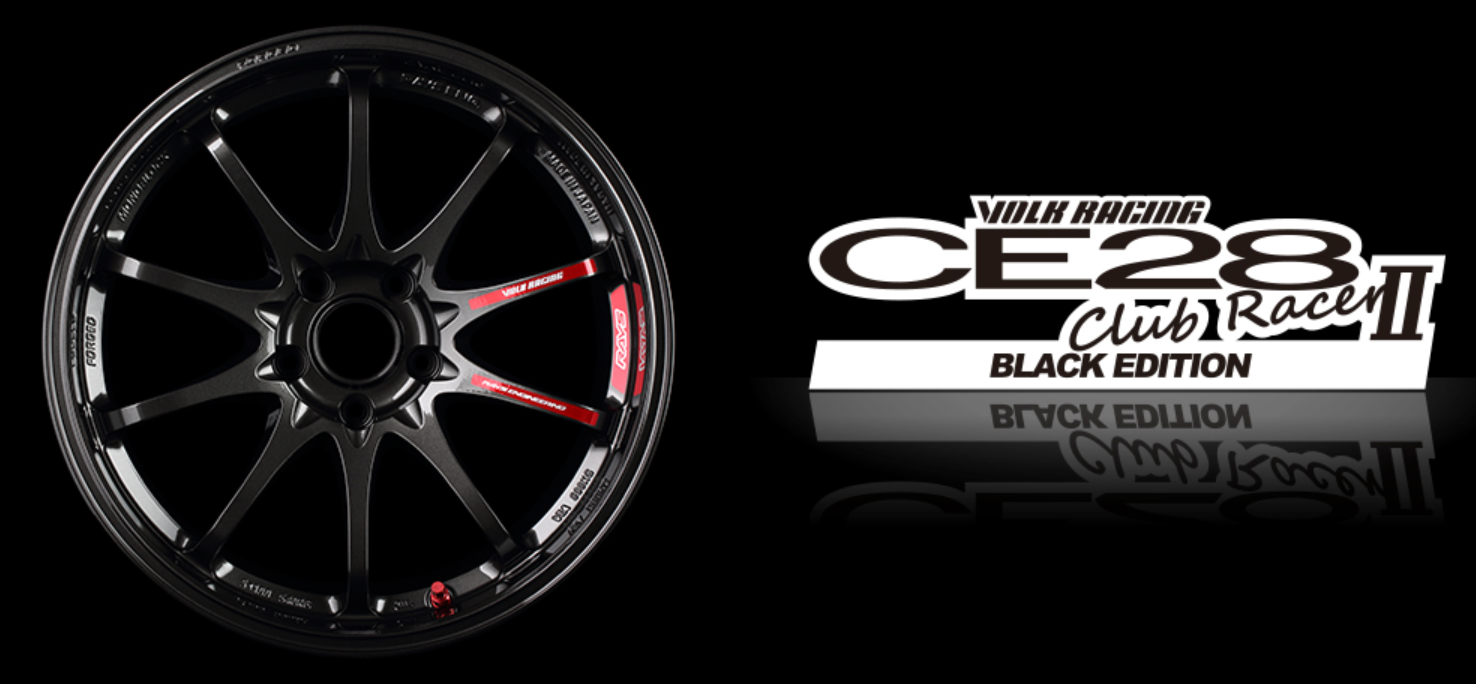 We have a Group Buy for the TE37 SAGA S-Plus: https://www.focusrs.org/threads/group-buy-rays-te37-saga-s-plus-from-vivid-racing.123943/#post-2299027 We have several members who asked is it possible to get the CE28s as a Group Buy...... so I reached out and asked. You asked, you might get. You...

www.focusrs.org
Ladies and Gents, I hope everyone are doing well and healthy (as well as your love ones). I am posting this not for any gains or other motives other than trying to help the community.
I have been trying to find options for wheels for the RS, and for most of us know the lug pattern does narrow down our options.
After December 1st 2020, Volk Racing had discontinued the RAYS TE37 SAGA. They have revised it to the TE37 SAGA S-Plus (
excerpt from RAYS site
):
The dramatic improvement in horse power, the change in weight distribution and traction due to all wheel drive, and the evolution of high grip tires that accept those factors.
Those things are remarkable, and VOLK RACING has judged these factors cannot overlook these vehicle evolutions.

From January 2021, RAYS will release the minor updated model the "SAGA S-PLUS", which has reviewed each part and details to ensure a more safety margin.

However, there is no change in the frontal design, and the minor changes will be reflected on the back side of the spoke shape.

The gained weight depending on size will increase by approximately 100 to 120g.
This is a minor update to achieve a higher safety and security standard for higher rigidity and improved strength.
Here's the Specs:
The size is 18x9 with an offset of +38 with the lug/bolt pattern of 5x108.
Weight is under 18 lbs.
It includes valve stems.
Diamond Dark Gunmetal (MM) is $3,200 USD shipped **
Bronze (Almite) (BR) is $3,300 USD shipped**
Other colors are Hyper Blue(HL), Hyper Red(HR), Racing Green(IG) and costs extra
center caps are available for $206 a set.
** (depending on your location/STATE, SALES TAX might be applicable)
GROUP BUY RULES:
Minimum of 5 buyers to get one set (4 wheels) .
ALL of the wheels MUST BE THE SAME COLOR; So if someone want to get it in Bronze, 5 buyers of Bronze is needed (total of 20 wheels). If someone wants the Diamond Dark Gunmetal, 5 buyers of DDG is needed to meet the requirement. So on and so forth.
50% down payment per buyer is required. NO CANCELLATIONS (even if you no longer have your car)
ALL PAYMENT MUST BE ACCEPTED FROM ALL BUYERS BEFORE PRODUCTION CAN START
I'll list down the colors and the minimum slots:
Diamond Dark Gunmetal (MM) is $3,200 shipped **
Bronze (Almite) (BR) is $3,300 shipped**







Once one of the colors meet the minimum number I will DM the members and I reach out to Vivid to give them a heads up.
This is a couple of hundred dollars cheaper (depending on the color you want) than the original group buy of the TE37 in the past.
Let me know if you have any questions.
Good luck to everyone.