I had originally posted the car up for sale at the end of 2021 and had decided to hold on to it but unfortunately i need to definetly sell it now due to a family emergency. Long story short it suffered catastrophic failure due to LSPI in 2021, blew a hole through my oil pan. It's clean title, I own the car I have the title in hand. It is on non op. The car is located in the San Fernando Valley. I'm asking $25k. The car has about 40k miles it was my daily for a bit. The car is currently on the stock wheels. The engine has been pulled out already. The main thing that's left to get is the cylinder head and gaskets to put the engine together and she's ready to go. The car is covered at all times.
Mods when the car was up and running, everything is included with the car.
Rev9 intercooler
MBRP intercooler pipe kit
Turbosmart Kompact blow off valve
Turbosmart boost reference adapter
Turbosmart internal wastegate
Grimmspeed light weight battery mount kit with PC680 battery
Radium Engineering dual catch can kit
Radium Engineering PVC baffle plate kit
Depo Racing catted downpipe
Depo Racing air intake kit
Velossa tech big mouth ram air snorkel
Magnaflow 3" cat-back exhaust
Radium Engineering fuel filter kit
Oil filter breather
Fswerks adjustable short shift kit
Fswerks rear stress bar
Agency Power interior cross brace bar
Eibach Pro-kit springs
Rally Armor mud flaps
Ford performance carbon fiber shift knob
Parts that I have purchased that will also come with the car
Mountune built short block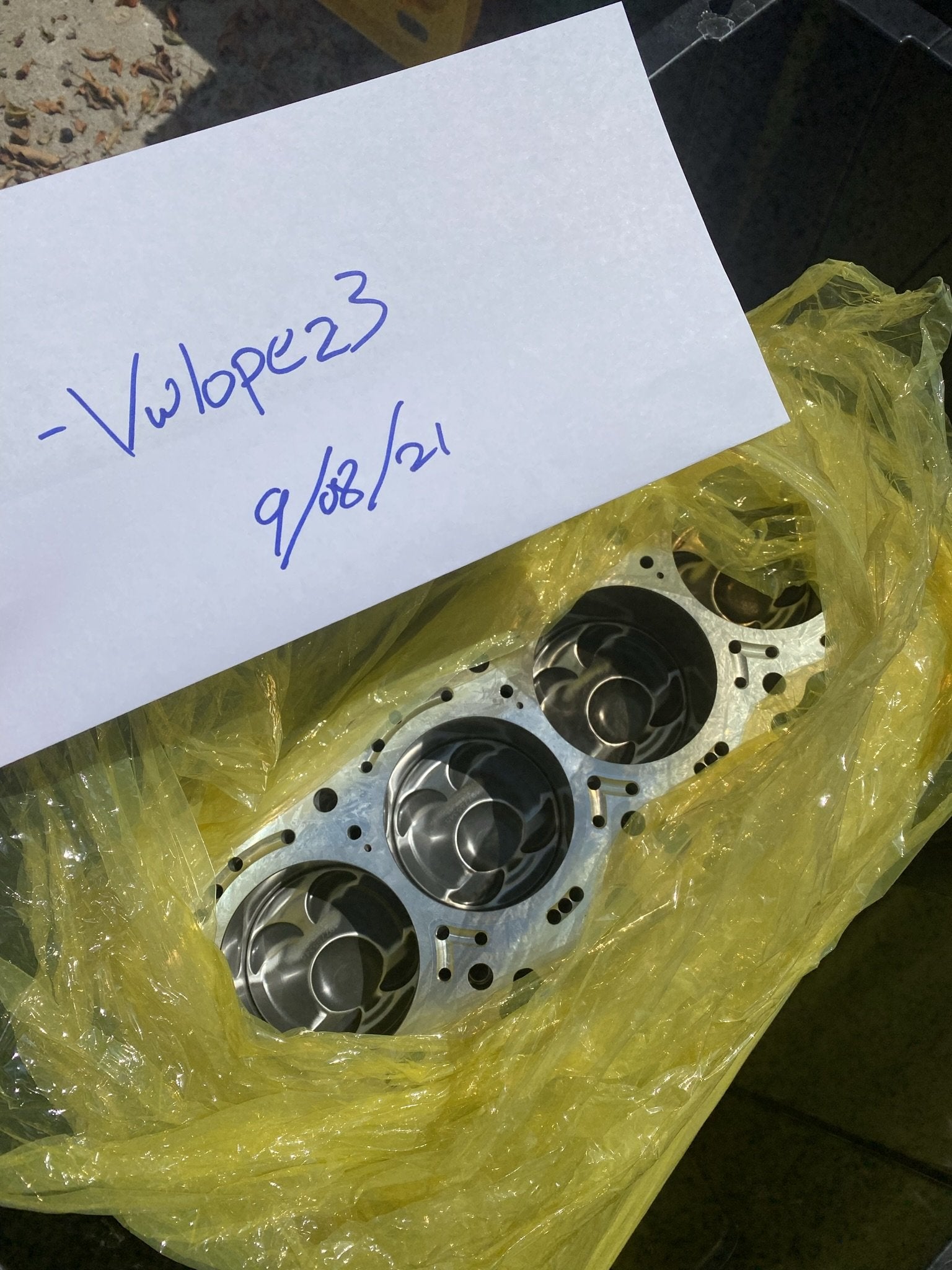 PDF of Mountune order included, items crossed out where removed after ordering. I have also attached blueprint excel of engine specs from Mountune. Blocked is decked and prepared for installation. As you can tell its mix and matched and got a very good deal on the build. I am asking 6000, which...

www.focusrs.org
ETS turbo kit
Used ETS turbo kit approximately 9k miles Garrett GTX 3076R Gen- II Dump pipes recirculated to Down pipe Downpipe w/ GESI cat Tial BOV Twin Tial MVS WG's Water lines included in white bag. 3200 shipped CONUS. Local sale in FL is 2900. paypal and venmo accepted. Buyer to pay fees.

www.focusrs.org
Xtreme-DI Upgraded High Pressure Fuel Pump with the XDI2050 injectors
Clutch Masters Hydraulic Clutch Line
Clutchmasters FX400 HD 6-Puck Ceramic clutch
Forge motorsport Braided Brake Lines
Mountune 2.0L/2.3L Complete EcoBoost Oil Control System
I'm sure I have some more random parts that will go along with it but that's the gist of it. I'm located in Miami FL the car is stored at my mom's house in the Los Angeles area in California, I rather sell it to someone local in the Los Angeles area. Please be serious as I would have to spend money on flying out there to complete the deal. I really need to move this car asap so if you have any questions or concerns anything you would like to know, just ask.