Discussion Starter
•
#1
•
Highly tuned Focus RS gets motorsport-grade personality and an extreme turn of pace
by
Richard Lane
, 10 March 2020
What is it?
Mountune's M520 belongs back in time, when no-name
electric cars with 2000bhp
didn't show up out of nowhere and we thought supercars making barely one-third of that were pushing the boundaries of what normal humans could handle. If you want a date, try March 2000, which was the month Porsche showed a concept version of
the Carrera GT
in Geneva.
This is the era you need to mentally revisit to fully appreciate such an outrageous take on
the Ford Focus RS
. We've become worryingly immune to big numbers, so let's be clear: 513bhp is an unhinged degree of power for a C-segment hatchback, and has been achieved by the company that, while
Porsche
was formulating its V10 supercar, was supplying four-cylinder turbo engines for the works Focus WRC cars of Sainz and McRae.
The M520 also uses a four-cylinder turbo engine, though one based on the 2.3-litre Ecoboost that still serves in
the latest Focus ST
. Following the M375 and M400r kits, the M520 is the most thorough reworking of the package yet. Mountune fits a new BorgWarner turbocharger with low-friction ceramic bearings and a low-inertia turbine.
There are then upgraded camshafts and valvetrains, a more powerful fuel pump and a host of new gaskets, hoses, studs and nuts. Any car due for conversion also needs, as a prerequisite, to use Mountune's own intercooler and air-intake, big-bore exhaust and forged engine internals, to take the strain.
Elsewhere, the front driveshafts have been beefed up and there's a Quaife torque-biasing differential to replace
Ford's
open differential. Interestingly, the rear axle, which in the standard Focus RS is never asked to cope with more than 240bhp of the engine's 345bhp total, has been left untouched.
From scratch it all costs around £15,000, but the promise of
Nissan GTR
-troubling performance with Mountune's trademark drivability (not every member of the household wants 300bhp per tonne) has meant no shortage of orders.
What's it like?
The car feels experimental and illicit, which will scare many people away but should also secure it massive appeal among the hardy few.
And yet ominously little happens below 2600rpm, when the car is mild-mannered except for some pronounced driveline shunt if you don't properly finesse gearshifts. On Michelin Cup 2 tyres and with lightly revised suspension geometries, it also steers genuinely well: still slightly too elastic in its action but responsive, feelsome and with an authentic heft missing from the set-up in the latest Focus ST.
This 35,000-mile development is fitted with two-way KW adjustable dampers, which aren't included in the kit but are worth having. They give the M520 the same solid but supple brand of body control found in the
BMW M2 Competition
, even if the front axle now needs a very firm hand on cambered or rutted roads. Meanwhile, fuel economy varies between 30mpg when you're cruising off-boost to as little as 8mpg for cross-country blasts.
But what blasts they are. At around 2800rpm the torque curve spikes violently as the turbo wakes up and piles on 250lb ft in the space of 1000rpm. The acute torque-steer that follows is a candid reminder that the throttle pedal goes both ways, though if you keep your cool you'll find the M520 never drags you screaming into a hedge, no matter how real the threat at first may seem.
Even on a perfectly smooth, straight and dry road, you can spin up all four wheels if you give it everything in fourth gear, and frankly the car seems as though it'd be happiest with all the electronic aids switched off, wheels constantly over-rotating and McRae himself at the helm. Do get it properly hooked up, however, and you'll accumulate speed in a way that makes
a VW Golf R
feel completely pedestrian as the scenery begins to melt.
And once you have become accustomed to the explosive torque delivery, and you trust the chassis to just about cope with the onslaught, you can start to savour the experience. After all, here we have a four-wheel-drive car with a manual 'box and a heavily boosted engine that doesn't suffer from obvious lag. It's not hard to see the appeal, and the whooshes and hisses up front combined with an exhaust that does a respectable imitation of an anti-lag system when you're off the throttle gives the M520 Audi R8 levels of theatre, if not more.
It's a car that needs to be learned and respected, one more often thrilling to drive fast than enjoyable, and one that can slide neatly but misbehaves often. It's flawed but, for the fast-Ford diehards who've been waiting for a spiritual successor to the Escort Cosworth, the M520 is probably that car.
Personally, I'd like to try Mountune's M400r, which doesn't go so far as the new engine internals of the M520 but is still riotously quick, costs less and allows the chassis to even up the scales. Despite the appalling turning circle it brings, I'd also fit the firmer, lowered KW suspension. The car's weight demands it, and the rear axle is duly more planted – and playful – than with the standard hardware.
Should I buy one?
Only you can answer that. If you're hunting for the most thrilling Focus RS sensible money can buy, you'll find the M520's duality impressive. The powertrain's docile persona when the turbo isn't lit makes the car no less usable than the standard Focus RS in normal driving, which is nothing short of amazing when you consider how switched on the driver needs to be when 500bhp and 500lb ft is flowing.
Others will look at the total price – which is a minimum of £37,000, even if you find a second-hand donor car – and rightly start to wonder about an
old Mitusbishi Evo IX
or similar. Both cars share the same Group A vibes but in the older car you'd trade some interior quality, rolling refinement and mod-cons for similar point-to-point pace to the M520, greater pedigree and sweeter, less front-biased handling. Elsewhere, the new
Mercedes-AMG A45 S
is a fair bit more expensive and comparatively light on charisma.
If it has to be Ford, and a special Focus RS at that,
Litchifeld's more subtle, 410bhp effort
is also worth a look.
Ford Focus RS Mountune M520 specification
Where: Essex, Upgrade price: £15,000 (est), On sale Now Engine 4 cyls in line, 2261cc,
turbocharged, petrol,
Power:
513bhp at 5550rpm,
Torque:
516lb ft at 4000-4700rpm,
Gearbox
6-spd manual,
Kerb weight:
1599kg
Top speed:
175mph (est)
0-62mph
4.0sec (est)
Economy
na
CO2
na
Rivals Mercedes-AMG A45 S, BMW M2 Competition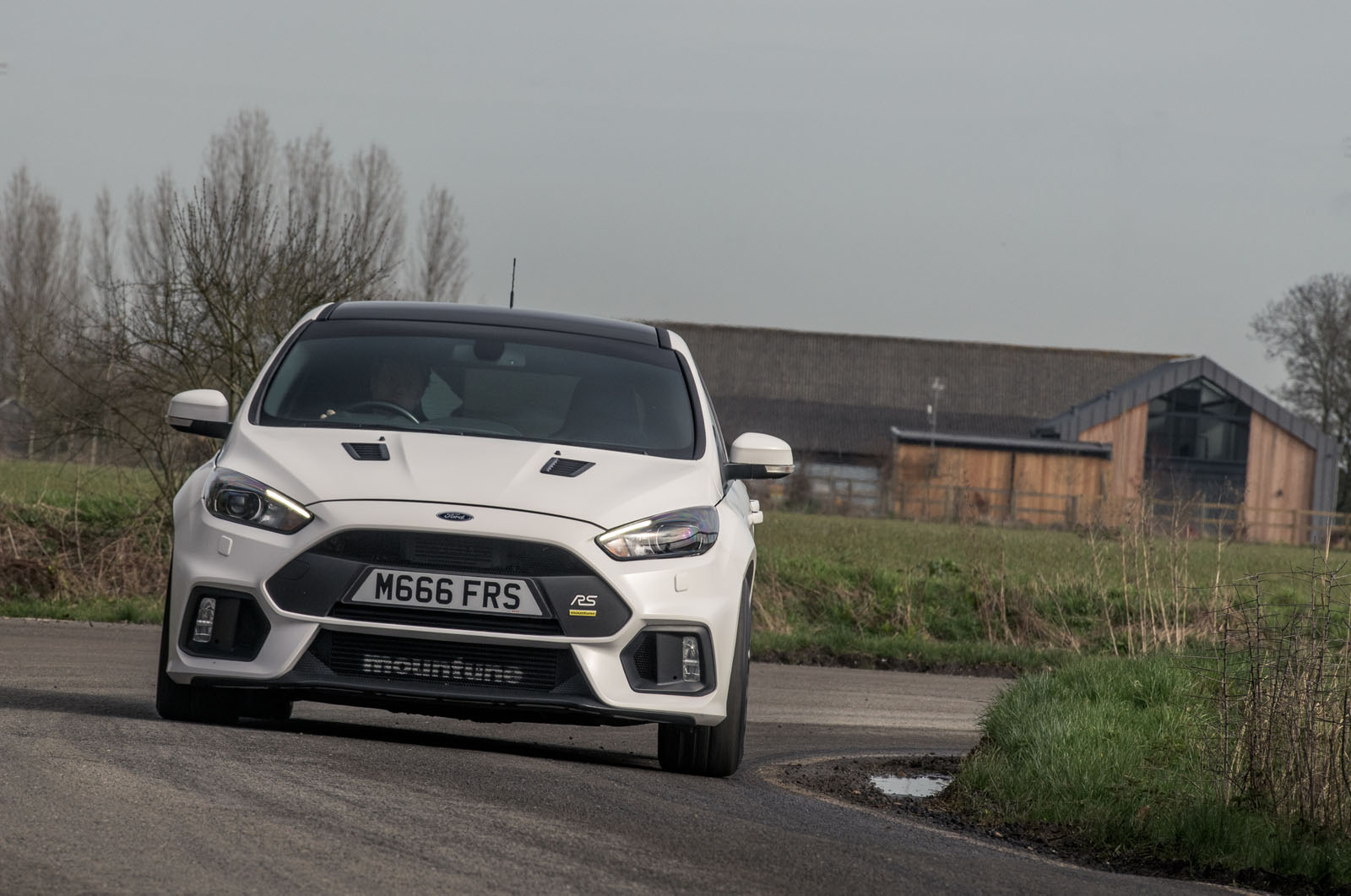 Highly tuned Focus RS gets motorsport-grade personality and an extreme turn of pace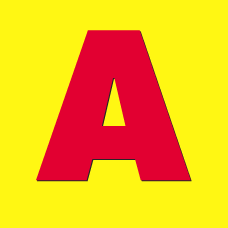 www.autocar.co.uk