Discussion Starter
•
#1
•
A track-day romp illuminated a key weakness in our otherwise excellent 2019 Civic Type R.
by Dave VanderWerp, 9 July 2020
30,000-Mile Update
After months of winter and pandemic quarantining, we were especially in need of the kind of emotional cleanse that driving the meanest Honda Civic delivers. Staff editor Austin Irwin voiced what many of us were thinking: "Driving the
Type R
lifts spirits. Three hundred six horsepower of antidepressant. I'm totally abusing my prescription, and it feels fine!" (Ask your doctor if Type R is right for you.)
Speaking of a heavy dose, once spring hit we wanted to fully excise the cobwebs with a track day, so we trekked over to GingerMan Raceway in South Haven, Michigan. That's where we ran headlong into the Type R's shortcomings.
Initially we were once again won over by the Type R's massive front-end grip and impressive chassis balance for a front-wheel-drive car. These are the same qualities that let it shine at our
annual Lightning Lap track test
, where the Civic Type R still holds the title of the fastest front-drive car we've ever run.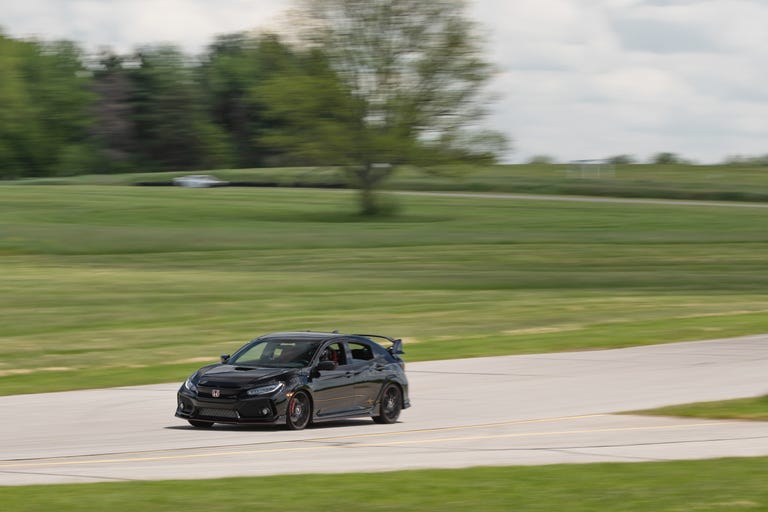 However, in the low- to mid-80-degree temperatures at GingerMan, the Type R's engine temperature gauge quickly shot into the danger zone—and we could feel it noticeably lose power—while running a single hot lap with multiple cool-down runs in between. The car also flashed a check-engine light and went into limp mode, logging a P0087 fault code for low fuel-rail pressure. We suspect that bit came about because the fuel tank was getting low, and after clearing the code all was well again.
We had none of these issues at Virginia International Raceway during our Lightning Lap event but suspect that GingerMan's shorter length and lack of high-speed sections provide less cooling airflow to the Type R's powertrain. We couldn't help but notice the Volkswagen Golf R and Ford Focus RS that were also at this track day weren't having the problems we were. This is not a new complaint on Type R owner's forums, and it's no surprise that Honda increased the grille opening by 13 percent to improve cooling as part of the
Type R's updates for 2020
.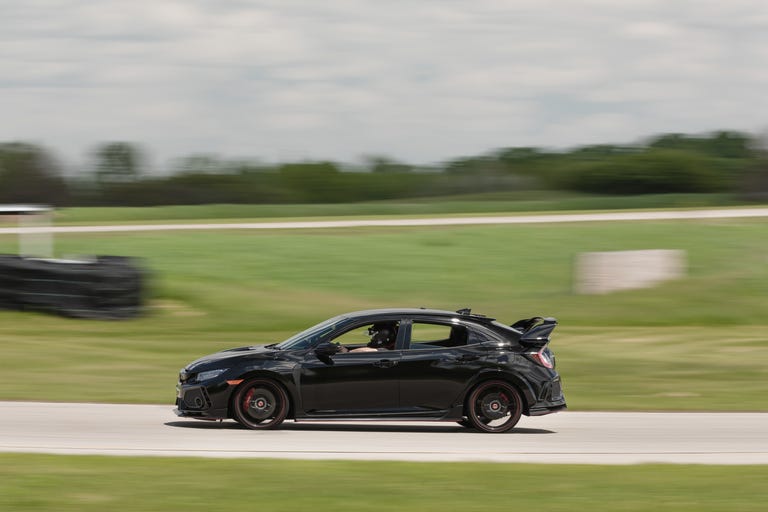 Away from the rigors of the track, we've made it as far south as St. Louis in the past 10,000 miles and as far east as Greenwich, Connecticut. But the majority of our miles have been close to home. With the odometer now showing 31,217 miles, our Civic's oil-life monitor still says we have 15 percent left before the next service, even after driving nearly 10,000 miles since our last visit at 21,430 miles. That means since our last update six months ago, we have yet to spend another dollar on service. Or, more impressive, we haven't damaged another wheel or
worn through another tire
.
Months in Fleet:
14 months
Current Mileage:
31,217 miles
Average Fuel Economy:
25 mpg
Fuel Tank Size:
12.4 gal
Observed Fuel Range:
310 miles
Service:
$221
Normal Wear:
$989
Repair:
$0
Damage and Destruction:
$2012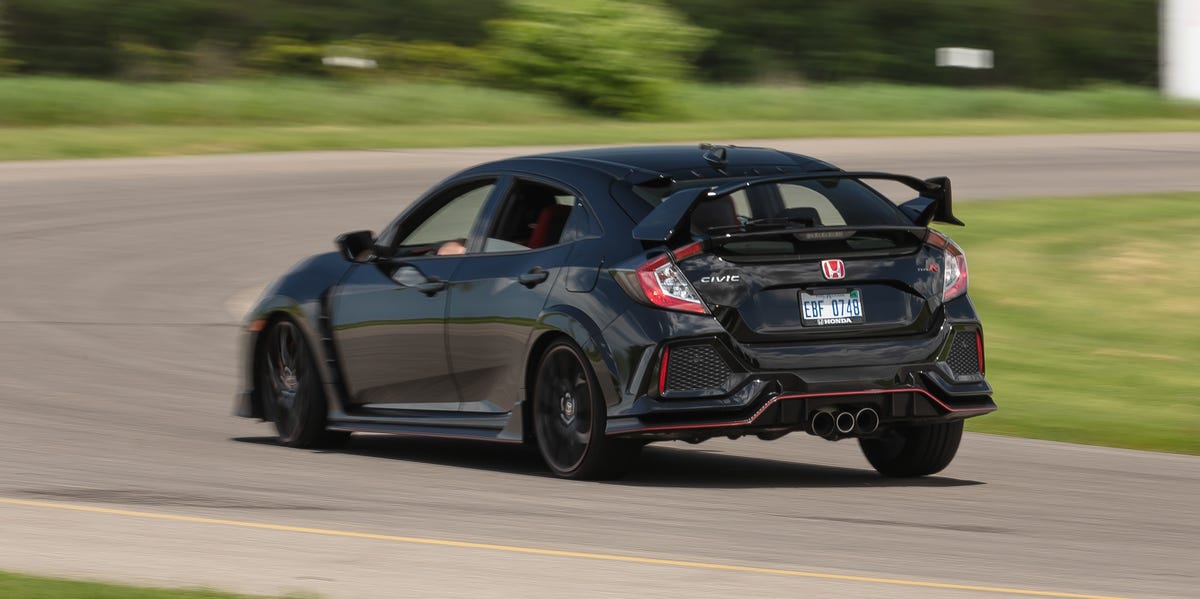 A track-day romp illuminated a key weakness in our otherwise excellent 2019 Civic Type R.
www.caranddriver.com